The September 2023 NSE Shout-Out goes to Samantha Carraher, Spanish teacher at Fenwick High School in Oak Park, Illinois. 
Mrs. Carraher was nominated by one of her students, who expressed that "Mrs. Carraher has a true passion and love for teaching students the Spanish language and everything that makes Hispanic culture beautiful. Through the integration of the arts into our learning and constant practice, Mrs. Carraher fosters a classroom environment of cultural diversity and a celebration of the vibrant Hispanic culture seen all throughout the globe. Her dedication to teaching goes beyond textbooks, as she strives to create engaging and immersive experiences that leave a lasting impact on her students.
Mrs. Carraher helped foster my passionate love for the language of Spanish and inspired me to minor in Spanish as I move onto college after next year. She is a Spanish teacher and educator like no other, with dedication and an innovative teaching approach that truly leaves a lasting mark on the educational journeys of her students."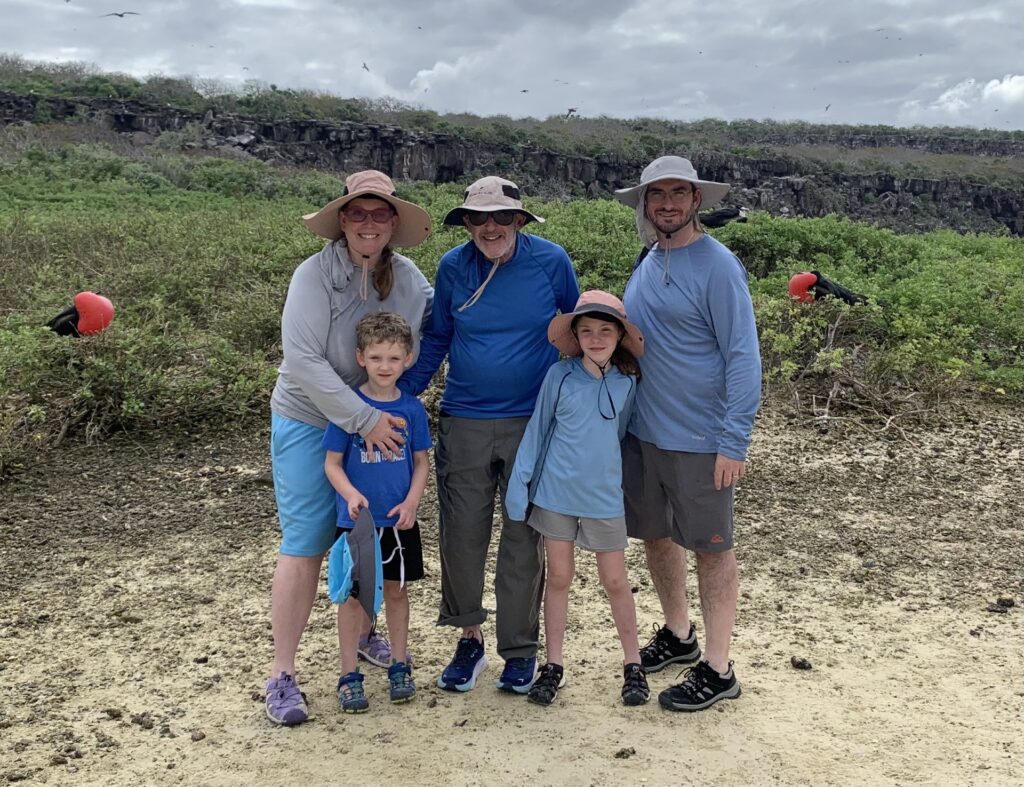 What a glowing review! We reached out to Mrs. Carraher to learn more about her, and she shared that "I was born and raised in Oak Park, Illinois. I was thrilled to have the privilege of being in the first class of girls at Fenwick High School. I then attended the University of Dayton where I earned a Secondary Education Degree with a concentration in Spanish. Later I received my Masters in Teacher Leadership from Elmhurst College.
My loving family consists of my witty and supportive husband, Chris, my 8 (going on 13 year-old) sassy daughter, Addison, and my bright and hilarious five year-old son, Brady. This summer the four of us took the trip of a lifetime with my father-in-law to the Galápagos Islands where I got to combine my love of language with my love of nature."
This is Mrs. Carraher's 24th year of teaching Spanish at Fenwick High School. This year, she is teaching Spanish 1 and 2 Honors, is the World Languages Department Chair, runs Friar Mentors (a peer-to-peer mentoring program) and is the moderator for the HOLA Club (Hispanic Outreach and Latino Awareness). 
Thank you, Teacher Samantha, for everything you do for your students. We are honored to have you on board as an AATSP member!
¡Todos a una! Todos por um!