OUR STAFF
Meet the
Team
Lisa Greenman
NSE Director
Lisa has almost two decades of teaching experience in elementary, middle, high and post-secondary levels. This experience also includes sponsoring NSE for over a decade. Lisa has experience directing nonprofit programs as well. She holds a Masters degree from Southern Methodist University and is multilingual. She also has experience living overseas, including Mexico, Europe, and Central America. Lisa enjoys spending time with her husband and children when not at work, and loves to read and travel.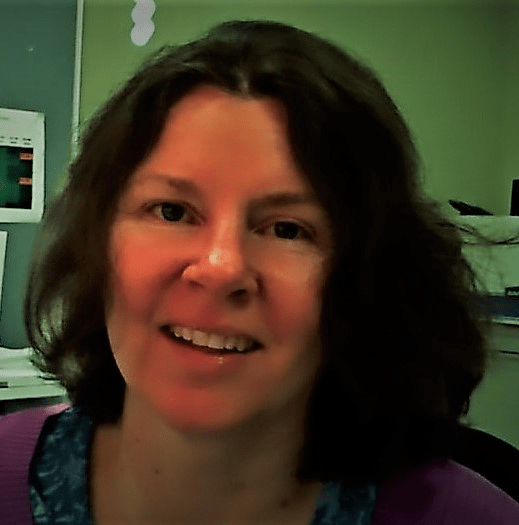 Wendy Simms
AATSP Manager
Wendy is a former overseas teacher, she has lived and worked in Africa, Asia, Europe, Central and South America before pausing for a while in Indiana. Her experience includes teaching, mentoring, and working at non-profits in many different capacities. Wendy loves learning languages, growing and cooking food, travelling and talking with new people.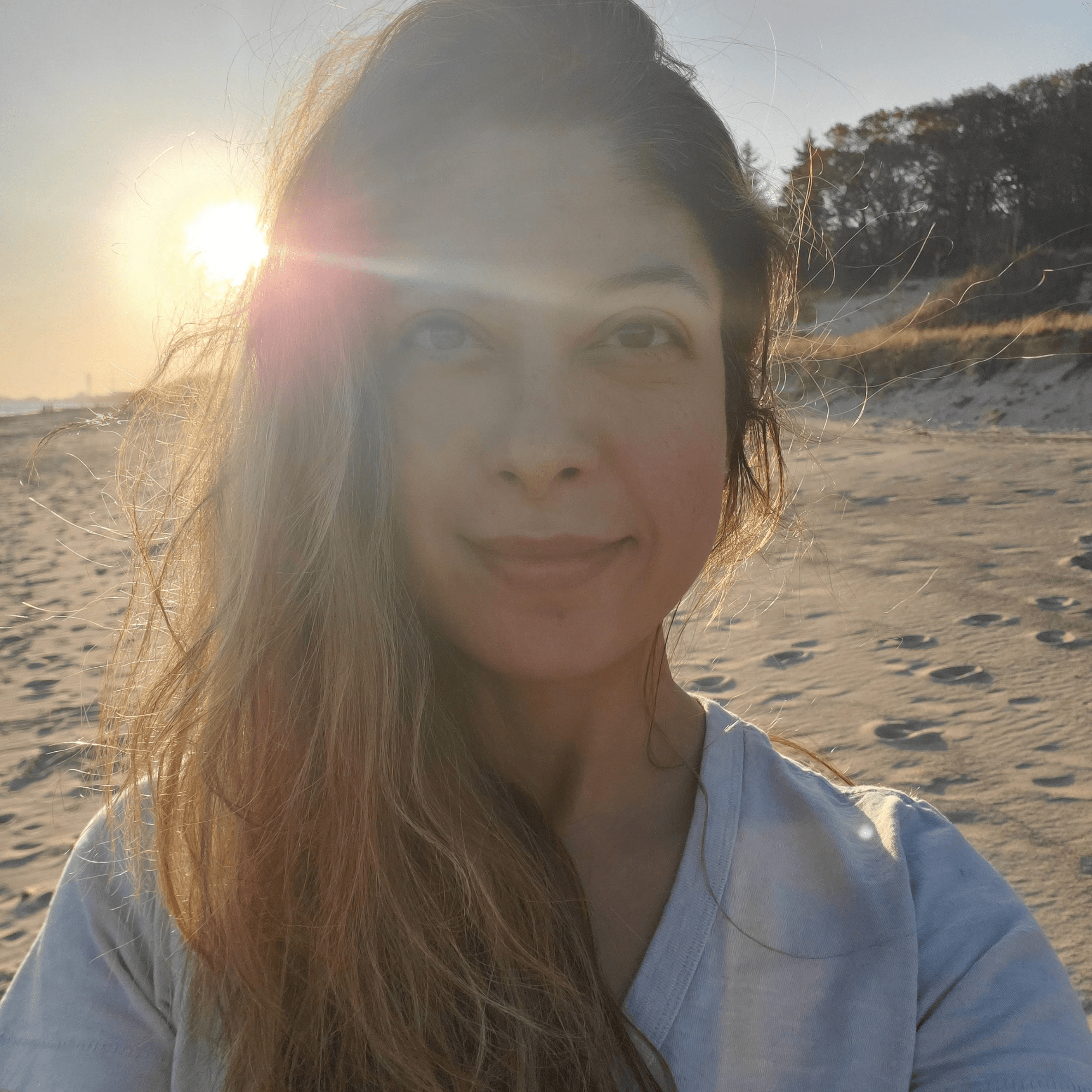 Lisa Berry
NSE Program Assistant
Born and raised in Puerto Rico, Lisa holds a B.A. in Psychology from the University of Puerto Rico, Río Piedras Campus, and an M.S. in Internet Marketing from Full Sail University. She has over 12 years of experience in digital marketing for the higher education, e-commerce, and beauty industries. As a native Spanish speaker, Lisa has also served as a language instructor and translator. Lisa loves to travel! She spent much of her childhood in the Caribbean islands, and has also visited Spain, France, Germany, and Italy. When she is not working, Lisa is spending time with her daughter, meditating, writing, hiking, or cooking.
Nayeli Guillen
Administrative Assistant
Nayeli is a Membership Coordinator for AATSP based in Chesterton, Indiana. She is passionate about serving others with a B.A. in Psychology and Accounting. Her interests are reading, traveling, and gardening.
Megan McLean
Administrative Assistant
Megan holds a B.A. in English with minors in Spanish and Environmental Science & Health from Indiana University Northwest. Her experience includes working as an Administrative Assistant for a non-profit organization, working in a Marketing internship, and writing as a student journalist. When she is not working, Megan enjoys spending time with her loved ones, baking, painting, volunteering, and playing Dungeons & Dragons.
OUR COMITTEES
Meet the
Writers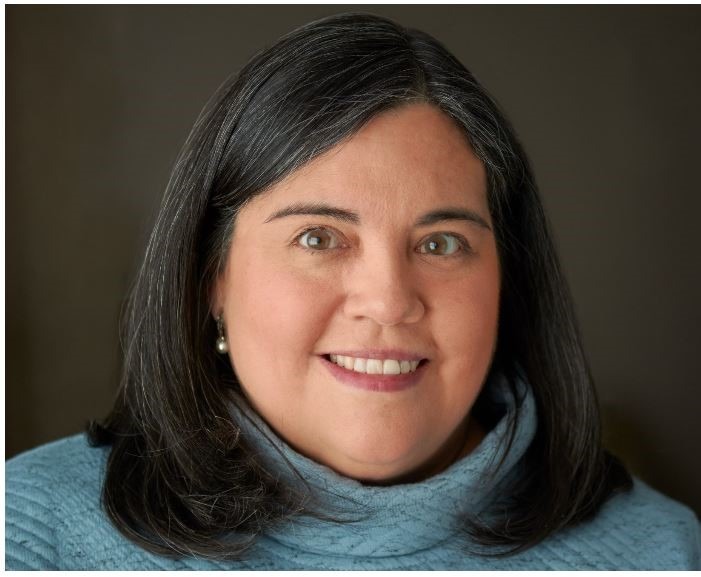 Monica Hansen
NSE Writer
Monica has 30+ years of experience teaching Spanish and Music to elementary, middle and high school students. A graduate of Monmouth College, Monica earned her Master of Arts in Teacher Leadership from Roosevelt University and currently teaches Spanish at Ridgewood High School in Norridge, Illinois where she founded the Sonia Sotomayor chapter of the Sociedad Honoraria Hispánica in 2017. In her free time, Monica enjoys singing, traveling, reading and baking.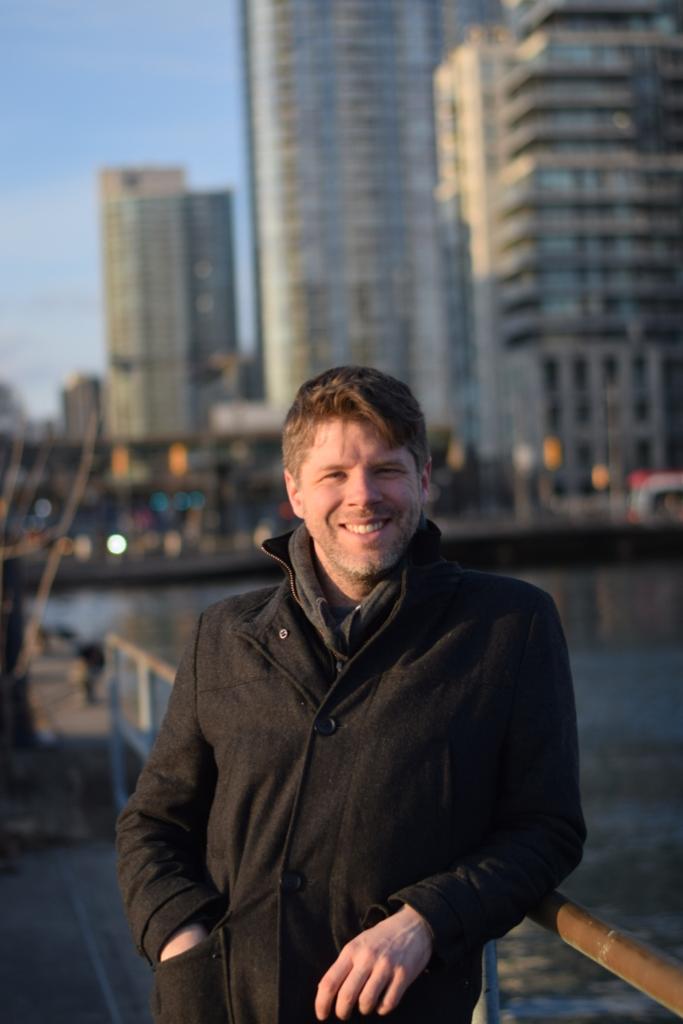 Brandon Fitzsimmons
NSE Writer
Brandon teaches Spanish to 7th and 8th graders at Sycamore School, an independent school for gifted youth in Indianapolis, Indiana. He also teaches Medical Spanish courses as an adjunct at nearby Butler University, in addition to serving as the Executive Director for a local non-profit called Coalition for Our Immigrant Neighbors (COIN). A foreign language and geography nerd since his earliest years of childhood, he has spent time studying Portuguese, Italian, French, German, Turkish, Russian, and Swahili and travels avidly for both personal and professional fulfillment. Currently at over 60 countries visited, he has spent most of his time abroad in Ecuador, Hong Kong, and Italy. His frequent travels through Latin America have provided many vivid primary sources for NSE questions.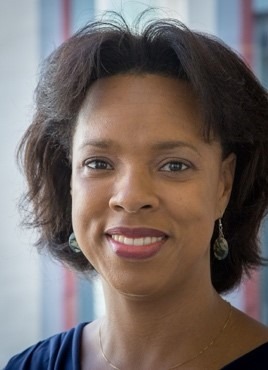 Dr. Nilma Dominique
Co-Director of Test Development (NPE)
Dr. Nilma Dominique is a Lecturer and the Portuguese Language coordinator at the Global Languages ​​Department at the Massachusetts Institute of Technology – MIT. She holds a PhD in Applied Linguistics from the University of Alcalá (Spain). Her research focuses mainly on the teaching and learning of Portuguese and as a second language, language and culture, language and identity and sociolinguistics.
Dr. Dominique is co-editor of Microgeopolítica da Língua Portuguesa and author of La Comunicación Sin Palabras. Estudio Comparativo de Gestos Usados en España y Brasil [Communication without Words. A Comparative Study of Gestures Used in Spain and Brazil].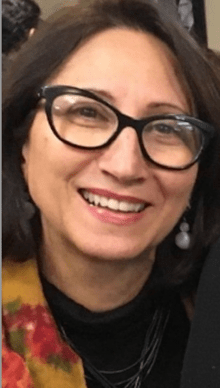 Dr. Celia R. Bianconi
Co-Director of Test Development (NPE)
Dr. Célia Bianconi is a Master Lecturer and head of the Portuguese Language Program at Boston University, where she teaches courses on Portuguese language and Brazilian culture. She holds a PhD in Educational Studies from Lesley University. Dr. Bianconi's main research and publication are devoted to teaching and learning of Portuguese as a foreign language (PFL) in the United States. She has experience in Portuguese Teacher training funded by Startalk, a national professional development program for critical language teachers. She is the coauthor of: Brazilian Chronicles: The Reader, Third Edition.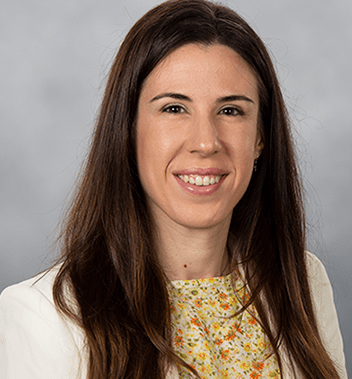 Marina Escámez Ballesta
NSE Writer
Marina is from Murcia, Spain, where she graduated with a bachelor in philology from the University of Murcia. In 2012 she moved to the United States and earned her M.A. in teaching Spanish and English. She has been teaching Spanish since 2012, and has taught in West Virginia and the University of Virginia. Currently, she is teaching Spanish V, Spanish I and AP Spanish at the Steward School in Richmond, VA, where she has been working since 2022. She is the Hispanic Honor Society advisor for her school chapter. When she is not teaching she enjoys paddle boarding, reading, traveling, and any type of work out.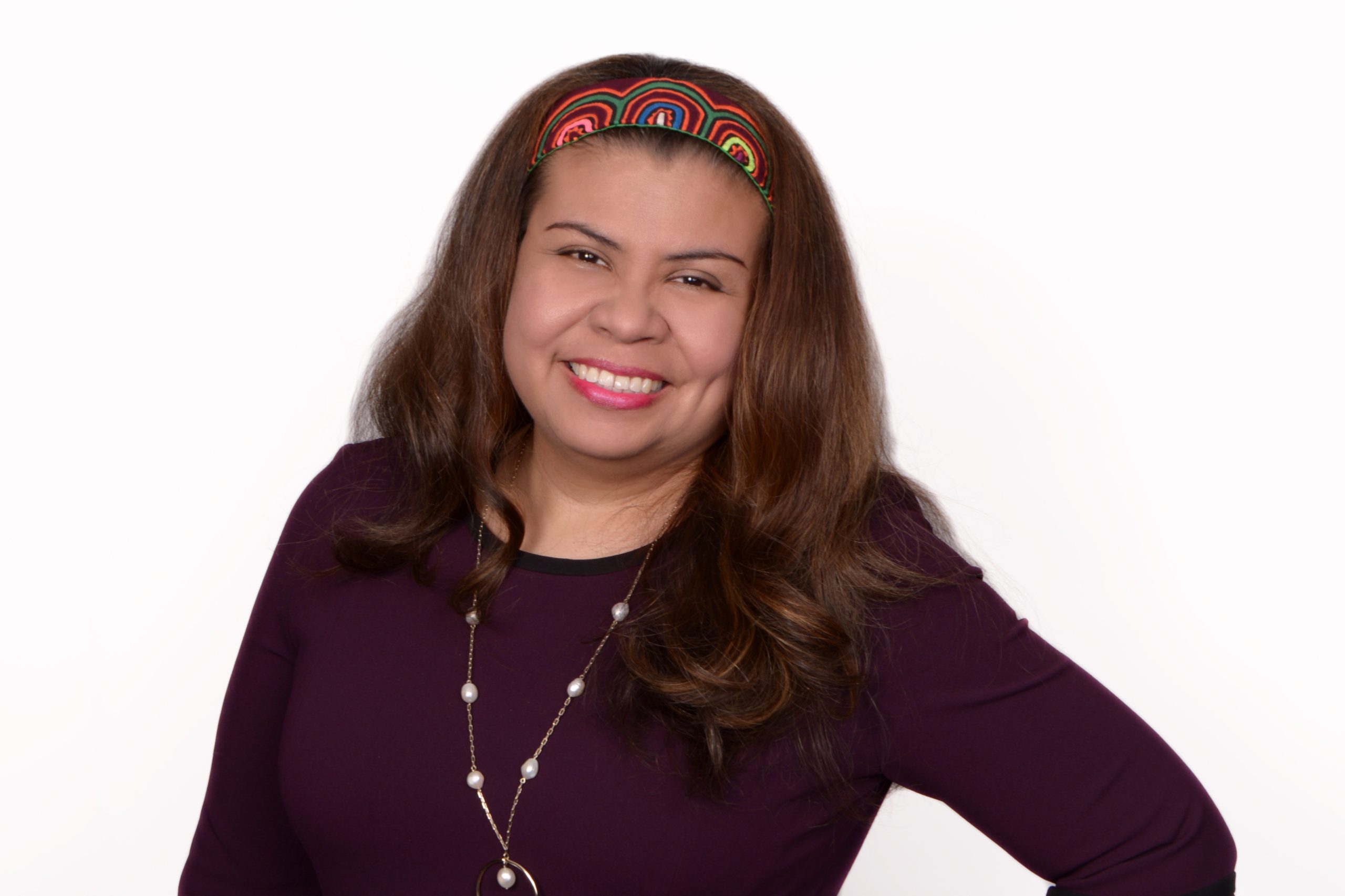 Haydee Taylor-Arnold
NSE Writer
Haydee Taylor-Arnold is a Spanish teacher at Ladue Horton Watkins High School and the President of the Foreign Language Association of Missouri (FLAM). She has seventeen years of experience in the field of teaching. She has an M.A. in Teaching from Lindenwood University, an M.A. in Spanish Literature from Washington University in St. Louis, and she is currently finishing her Ph.D. in Curriculum and Instruction at St. Louis University. She is a strong advocate for languages and character education, and actively volunteers and participates as a presenter in world languages and educational organizations in the United States.
Marta Ruiz
NSE Writer
Marta has been teaching for almost thirty years levels K – 12. She teaches AP Spanish courses presently at a Houston high school. Originally from Belize, an ex British colony in Central America, she is currently pursuing a Master's degree in Advanced Studies in Spanish and Latin American Literature. Marta enjoys meeting people and learning from other cultures.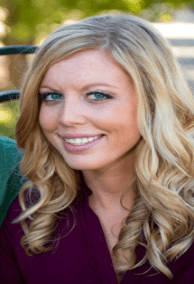 Elizabeth Hasken
NSE Writer
Elizabeth has 17 years of experience teaching Spanish to college and high school students. A graduate of the University of Kentucky, Elizabeth earned her Master of Arts in Teacher Leadership and ESL certification from Northern Kentucky University. Elizabeth teaches Spanish at St. Henry District High School in Erlanger, Kentucky where she founded the La Sagrada Familia chapter of the Sociedad Honoraria Hispánica in 2009. Elizabeth has studied abroad in Spain and Costa Rica and has led several student trips abroad. Before teaching, she worked as a Spanish interpreter and she now continues community outreach projects with her school's chapter of SHH and Spanish Club. Outside of the classroom, Elizabeth enjoys sports, traveling, reading and spending time with her husband and two children.
Mary Windsor Murray
NSE Writer
Mary Windsor Murray has been teaching Spanish in the Twin Cities area since 2003 and currently teaches Spanish V, AP Spanish Language and Culture, and AP Spanish Literature at a high school in Saint Louis Park, MN. Ms. Murray has been an AP reader for the AP Spanish Language and Culture test since 2015 and was formerly president and vice president of the AATSP-MN. Mary likes to bike, garden, cook, and bake with her husband and is a mom to two adult daughters. In addition to these interests, Mary loves to travel and has led immersion and mission trips with students to numerous countries including Honduras, Guatemala, and Spain.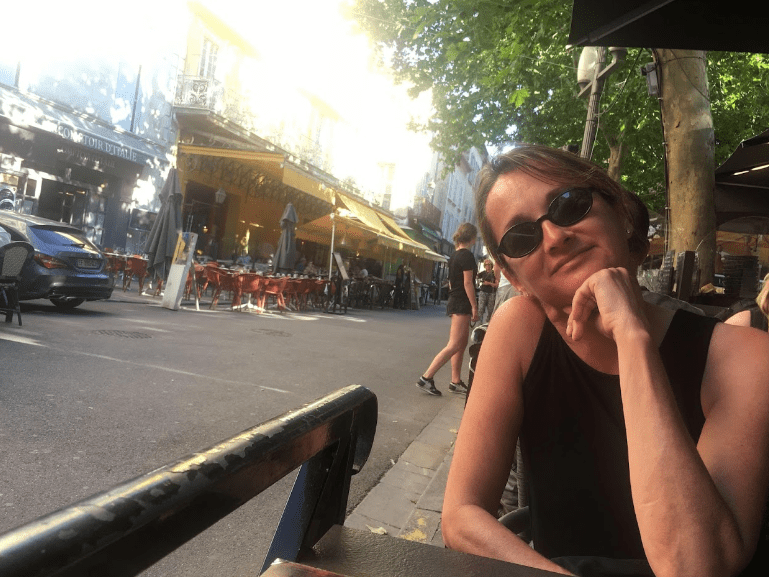 Laura Rivers
NSE Writer
Laura has been teaching Spanish at Mounds View High School in the Twin Cities in Minnesota for 30+ years. She has taught all grades and currently teaches Spanish 5. She and her colleagues have been offering the NSE for several years. The Spanish department enjoys offering this opportunity to students and are proud to have several NSE scholarship winners. Laura is a reader, loves to travel and is an avid fan of the Minnesota Twins.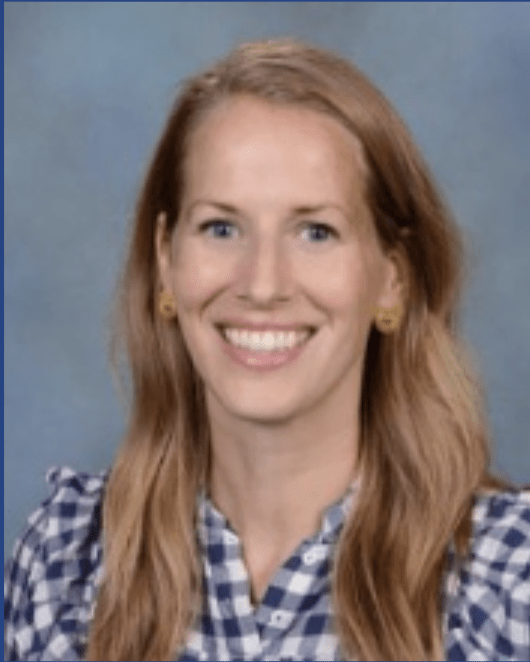 Meg Dowdy
NSE Writer
Dr. Meg Dowdy has over 15 years of experience teaching Spanish language, literature, and cultures. Currently teaching Level 2 Spanish to 8th graders at Trinity Episcopal School in Austin, TX, Meg believes in the power of language learning to foster empathy and broaden perspectives. Her personal journey with language learning began in 6th-grade Spanish, and her passion has yet to waver. (She has maintained her DuoLingo streak since March 2020!) After earning her B.A. from The University of Texas at Austin, Meg took a gap year to live and work in Buenos Aires, Argentina before completing her M.A. and Ph.D. degrees in Hispanic Literature from UT Austin. She is grateful for the paid travel opportunities her language abilities have provided, allowing her to explore Cuba, Mexico, Nicaragua, Spain, and Puerto Rico. When she's not writing curriculum, teaching, or grading, she enjoys traveling, reading, needlepointing, playing American Mah Jongg, and hosting dinner parties.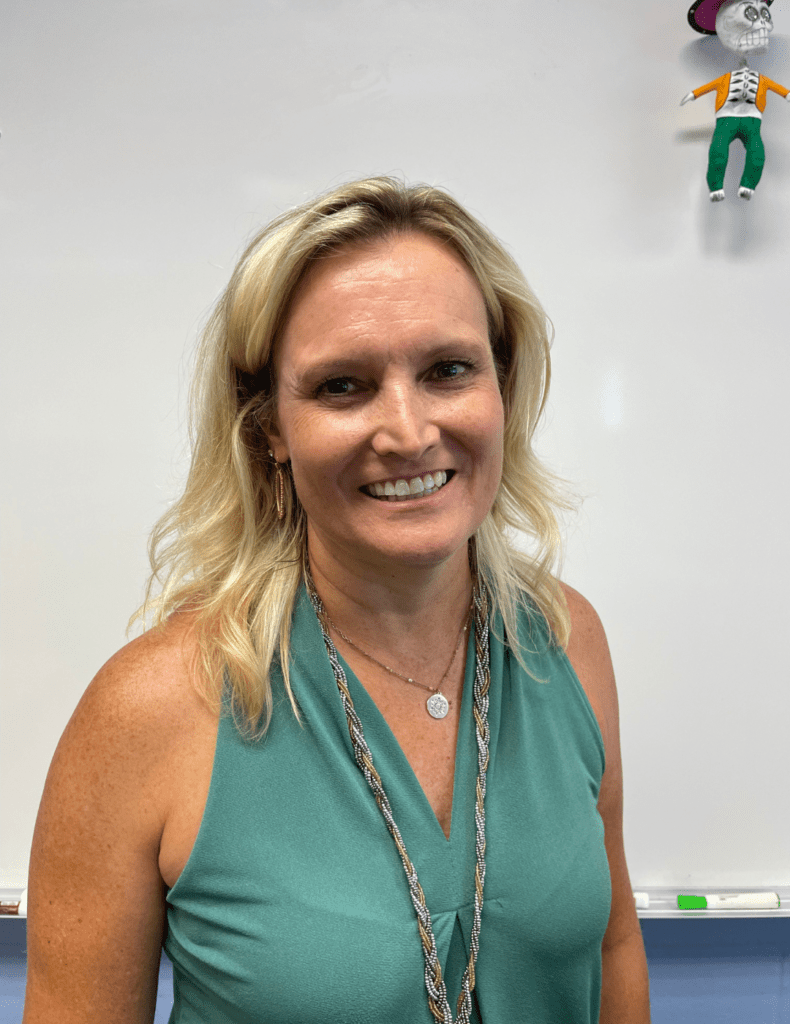 Kim Murphy
NSE Writer
Kim is a current Spanish teacher of levels 2 and 4, as well as Linguistics. She has been giving the National Spanish Exam to her students for 20 years and loves how it allows students to see what they're capable of doing with the language. She serves as her school's department chair where French students and Latin students also take their respective exams. In her spare time Kim enjoys CrossFit, reading & traveling, especially to Spanish speaking countries.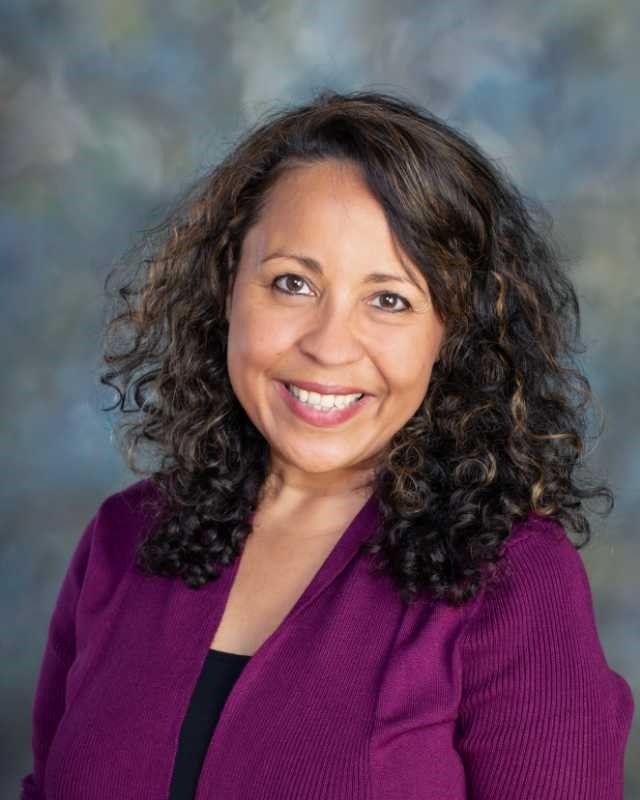 Gelmis Cole
NSE Writer
A native of Barranquilla, Colombia, Gelmis Cole brings more than 25 years of experience teaching Spanish from Middle School to College level. Currently Gelmis teaches Spanish level 1 through AP Spanish Literature at Thomas Jefferson Independent Day School in Joplin, Missouri, where she has taught since 1998. Gelmis earned her Bachelor of Science in Spanish from Pittsburg State University. Outside of the classroom, Gelmis loves spending time with her husband of 31 years and her teenage twins, Nathan, and Sarah.
She also enjoys a good read.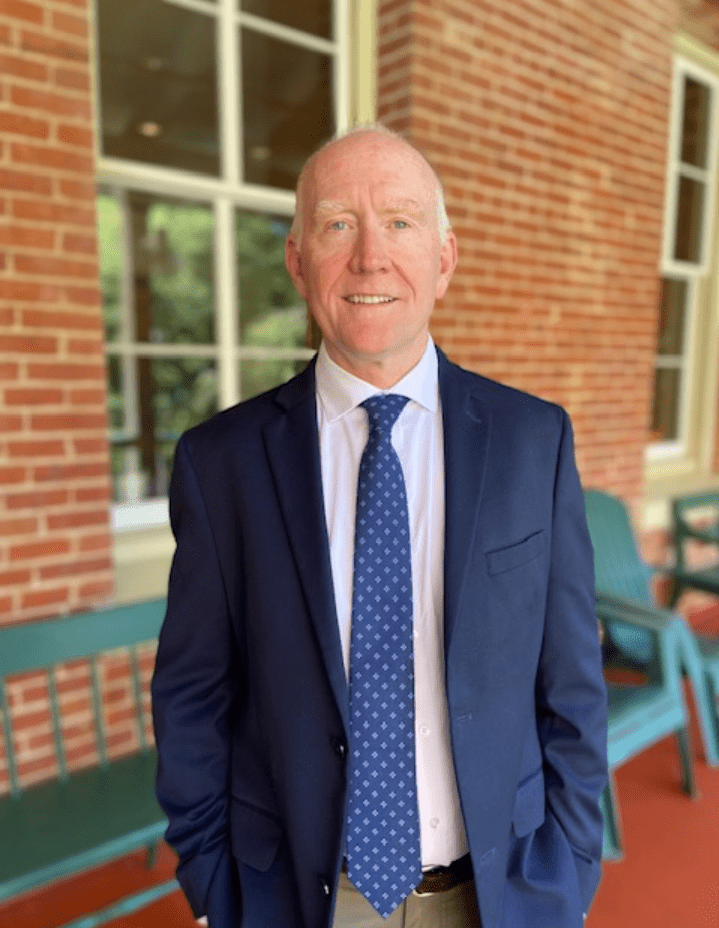 Tom Farrell
NSE Writer
Tom has been a language teacher for over 30 years. He holds master's degrees in Applied
Linguistics and Romance Literature. In addition to traveling widely, he has taught or studied in
various Spanish-speaking countries, including Spain, Ecuador, Mexico, and Paraguay. He feels enormously grateful for the welcome that host cultures have always shown him and strives to extend the same warm welcome to his students as they begin to explore new cultures through language learning. He has taught Spanish in middle and high schools, from beginners through AP Language and Culture, and is currently at Georgetown Visitation Preparatory School in Washington, D.C., where is also the director of their chapter of the Sociedad Honoraria Hispánica.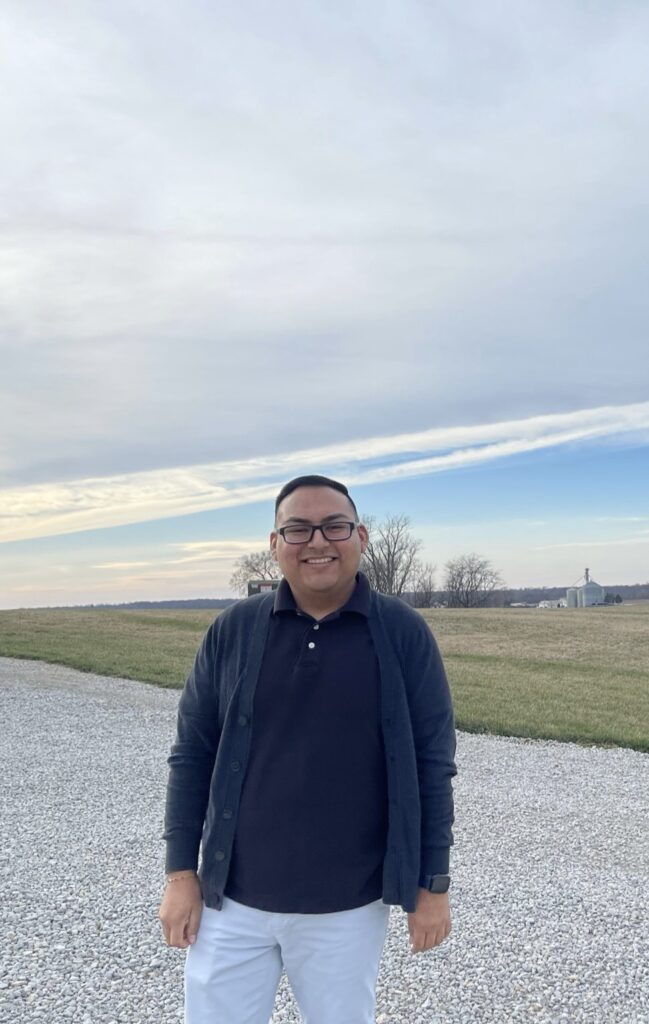 Mizraim Lorenzo-Aguilar
NSE Writer
My name is Mizraim Lorenzo-Aguilar. I am from Veracruz, Mexico, and I have lived in Indianapolis, IN since I moved to the US. I attended the University of Indianapolis where I studied Secondary Education and Spanish, and I earned my Bachelors of Arts. I also earned my Masters of Arts in Spanish from Indiana University. This is my 7th year teaching Spanish at Whiteland Community High School where I teach dual credit Spanish 3 and 4, and AP Spanish. I also started our school's chapter of Sociedad Honoraria Hispánica in the fall of 2018. I have also served as an AP Reader (2023 was my first year).
LEADERSHIP COUNCIL
Meet the
NSELC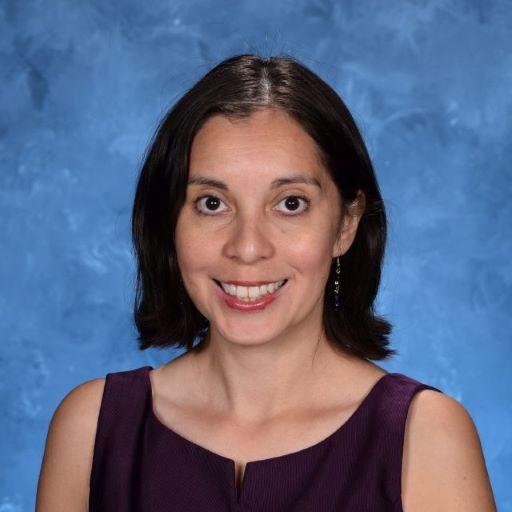 Alondra Pacheco
NSE Writer & NSELC
Alondra is a Spanish teacher at University School in Cleveland, Ohio. In 2018, she established her school's chapter of Sociedad Honoraria Hispánica. A graduate of the University of Delaware, Ms. Pacheco serves as president of Ohio's AATSP Chapter. She is also a National Geographic Certified Educator and has participated in the Youth Ambassador's program as an Adult Educator.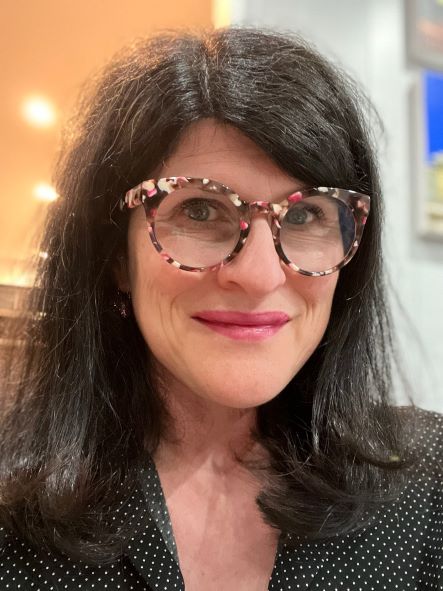 Andrea Nazelli
NSE Writer & NSELC
Andrea has 20+ years of teaching experience. She has taught K-12 as well as at the University level. Currently, she teaches 8th grade at a private school in the Metro Detroit area. She loves being creative in the classroom and looks forward to serving on the Leadership Council!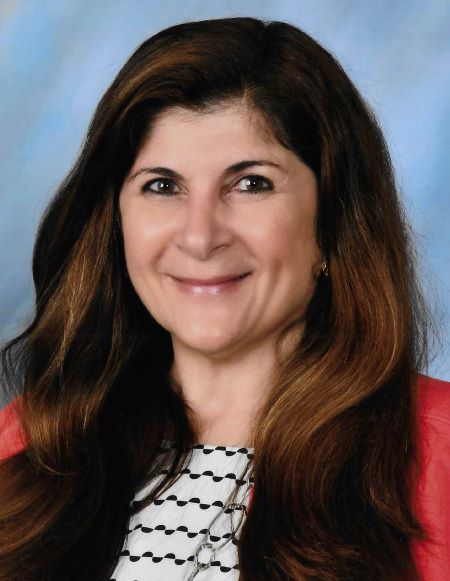 Claudia Adjemian de Kechkian
NSE Writer & NSELC
Claudia is a Ph.D. Candidate in Applied Linguistics at the University of Alcalá, Spain; she holds a Master's degree in the Teaching of the Spanish Language and Hispanic Cultures for Primary and Secondary School Teachers from the same university, and a BA as Professor of English from the Pontifical Catholic University of Argentina. She has 30+ years of teaching experience, is a published author in Medical Spanish by McGraw-Hill Higher Ed., and was awarded the Xperitas Language Matters Award by the AATSP in 2016. Claudia is currently serving as President and Communications Coordinator of the AATSP Texas-Brazos Chapter, which has received the 2023 Chapter of the Year Award by the AATSP; as a WL Consultant she provides various WL Teacher workshops.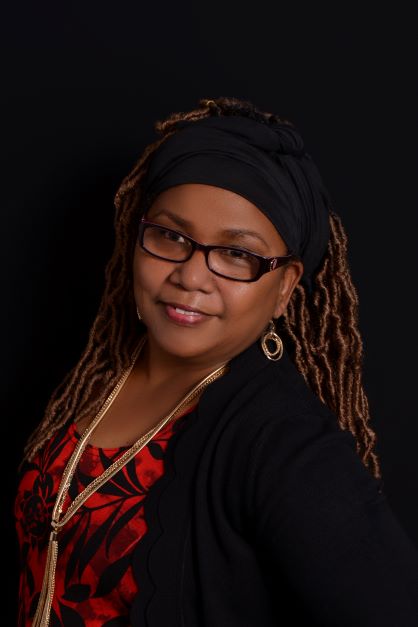 Rosa Bell
NSELC
Rosa is Spanish teacher on the island of Oahu, Hawaii. Bell has been awarded as Teacher of the year, Excellent in Teaching by the Hawaii Association of Language Teachers (2021). Rosa Bell is also the Hawaii State Director of the Sociedad Honoraria Hispánica (2021). Recently, Mrs. Bell created the virtual Professional Learning Community (PLC) Culture and Diversity group on FB, with her "cafecitos culturales." Cafecitos Culturales are weekly episodes that Bell hosts to encourage teachers to incorporate culture in their language classes. As an educational consultant, Bell provides professional development courses for World Language educators.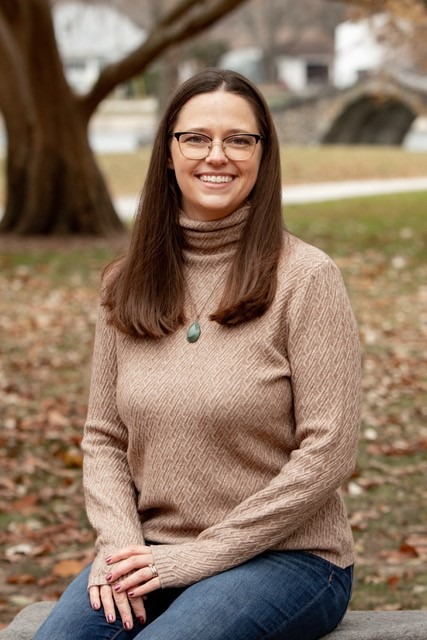 Kat Peters
NSELC
Kat holds degrees in Spanish and International Service from Valparaiso University, a Master's in Education from Framingham State University, and a Master's in Territorial Rural Development from the Latin American Faculty on Social Sciences in San José, Costa Rica. She lived in Costa Rica for nearly a decade, where she served as the Assistant Director of the Institute for Central American Development Studies, a language institute and study abroad program. Kat currently teaches Spanish at Indiana University Northwest, and lives in Valparaiso, Indiana, with her husband and two bilingual sons.
---
WHO WE WORK WITH
Our Partners