NATIONAL SPANISH CHALLENGE

In order to engage more students in their linguistic studies, propagate more interest in multiculturalism, and encourage students to express themselves, the NSE now offers students the opportunity to participate in the NSC Coloring Contest – regardless of their scores on the Challenge itself. Students that have participated in or that will be participating in the National Spanish Challenge have a new opportunity to let their creativity shine!
---
ENGAGE WITH YOUR STUDENTS
How to Participate
Teachers enjoy participating in the NSC Coloring Contest to encourage interest in multiculturalism and their linguistic studies.
Contest Opens: October 2nd, 2023
Contest Ends: February 16, 2024
How it Works

How to Enter

Who judges the contest?

F.A.Q.
The Basics:
Students color a blank template provided by the National Spanish Examinations.
The artwork is evaluated and three winners are chosen.
Student prizes vary each year. Teachers also win an NSE Goody Bag!
General Instructions:
Participating teachers must be registered to give the upcoming 2024 National Spanish Challenge in order to be eligible.
Teachers download the blank NSC coloring sheet and distributes copies among their students.
Students are encouraged to let their creativity shine and create artwork that shows their interest for learning Spanish. Certain rules apply.
Teachers either photograph and upload the artwork to our submission form, or mail the artwork directly to the National Spanish Examinations office by the specified due date.
The artwork is evaluated by the judges, and the NSE office notifies the winners.

Submissions for the NSC Coloring Contest a.k.a ¡Concurso Colorido! are evaluated by an external committee composed of NSELC members.
Can anyone participate? Only registered NSC teachers are eligible to enter their students' artwork into the contest.

Can I enter my child into the contest? Homeschoolers may enter the contest, provided that they are properly registered for the upcoming National Spanish Challenge.

What if I don't want to register for the NSC? Teachers are welcome to download the NSC sheet and share it with their students, while refraining from entering the actual contest.
---
SO MUCH TALENT
2023 Winners
Congratulations to our 2023 NSC Coloring Contest winners!
First Place

Second Place (Tied!)

Third Place

Runners-Up

All Submissions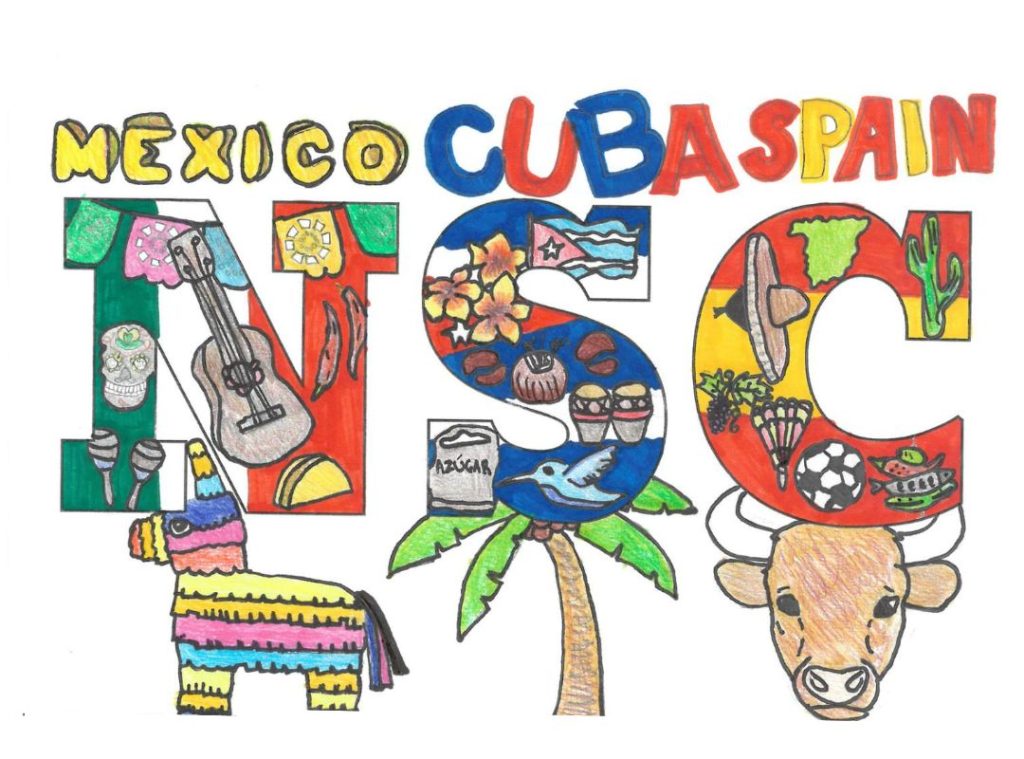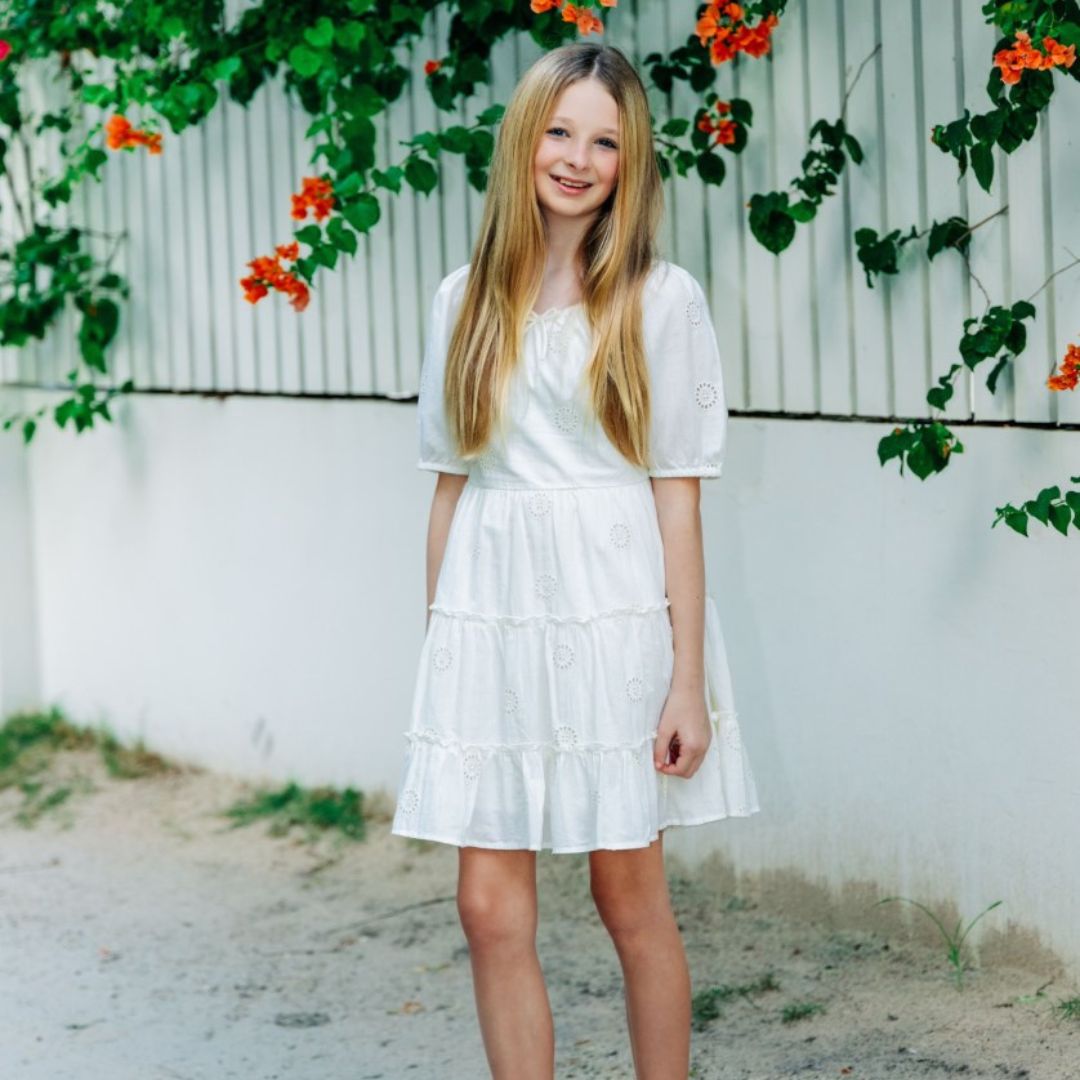 First Place Winner
Scarlett C. (6th Grade)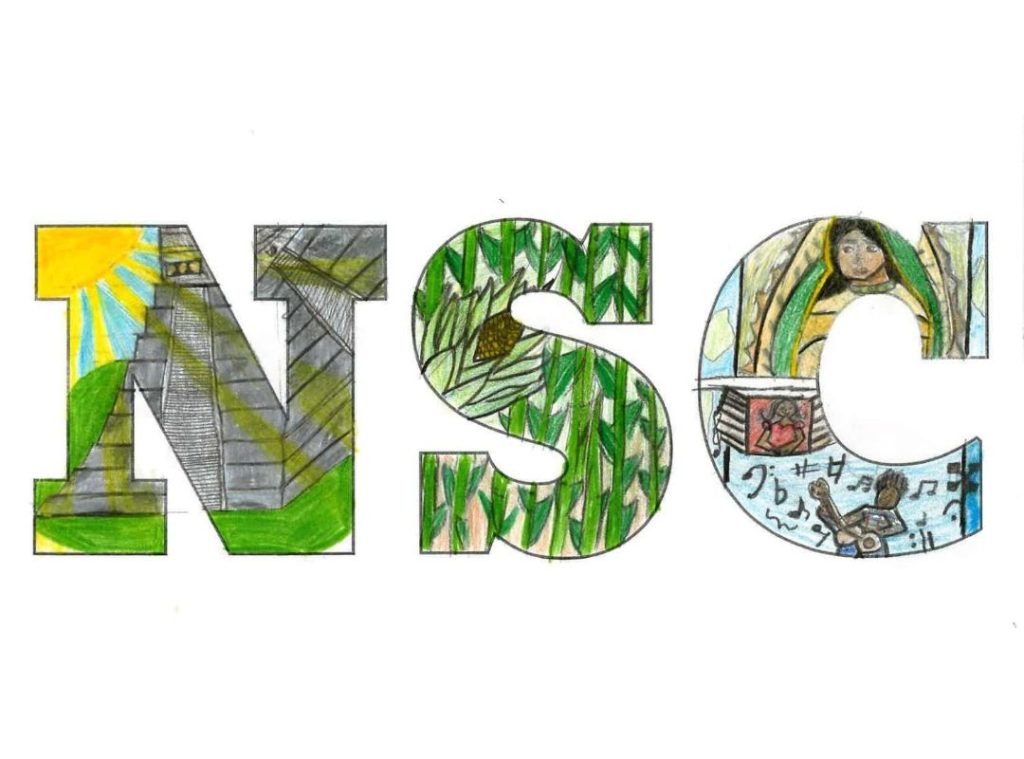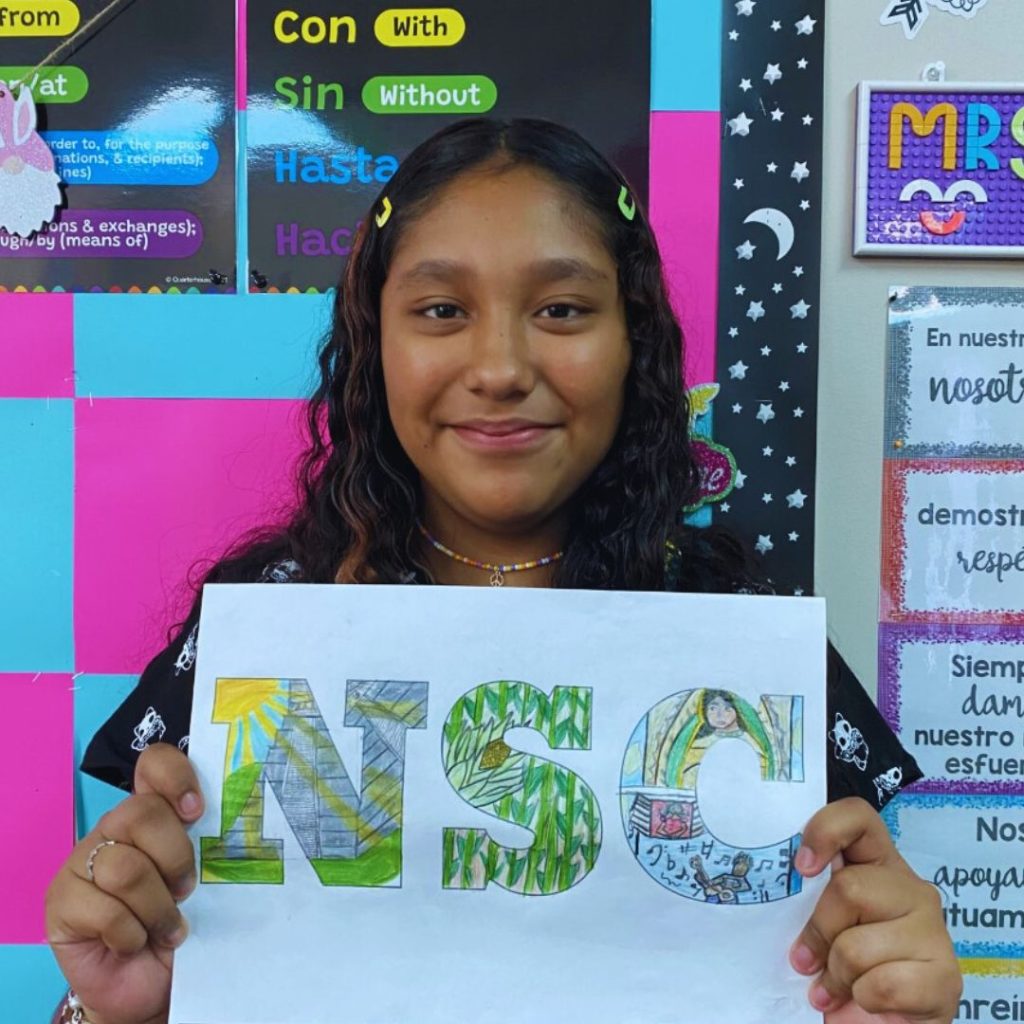 Second Place Winner
Sofia M. (6th Grade)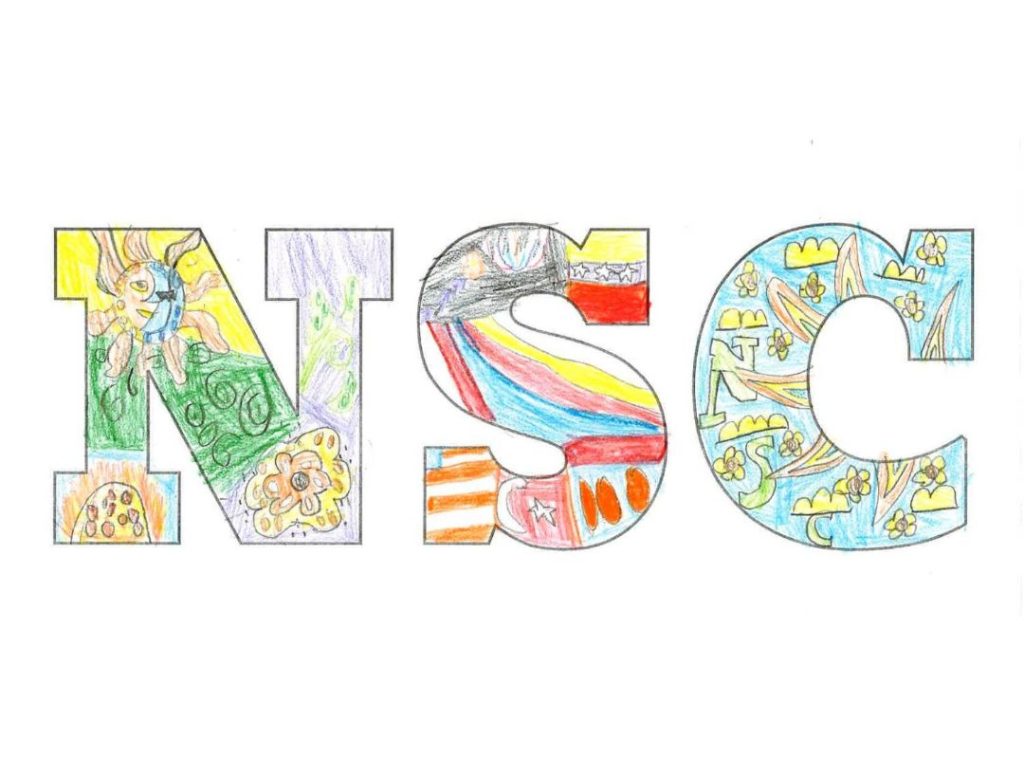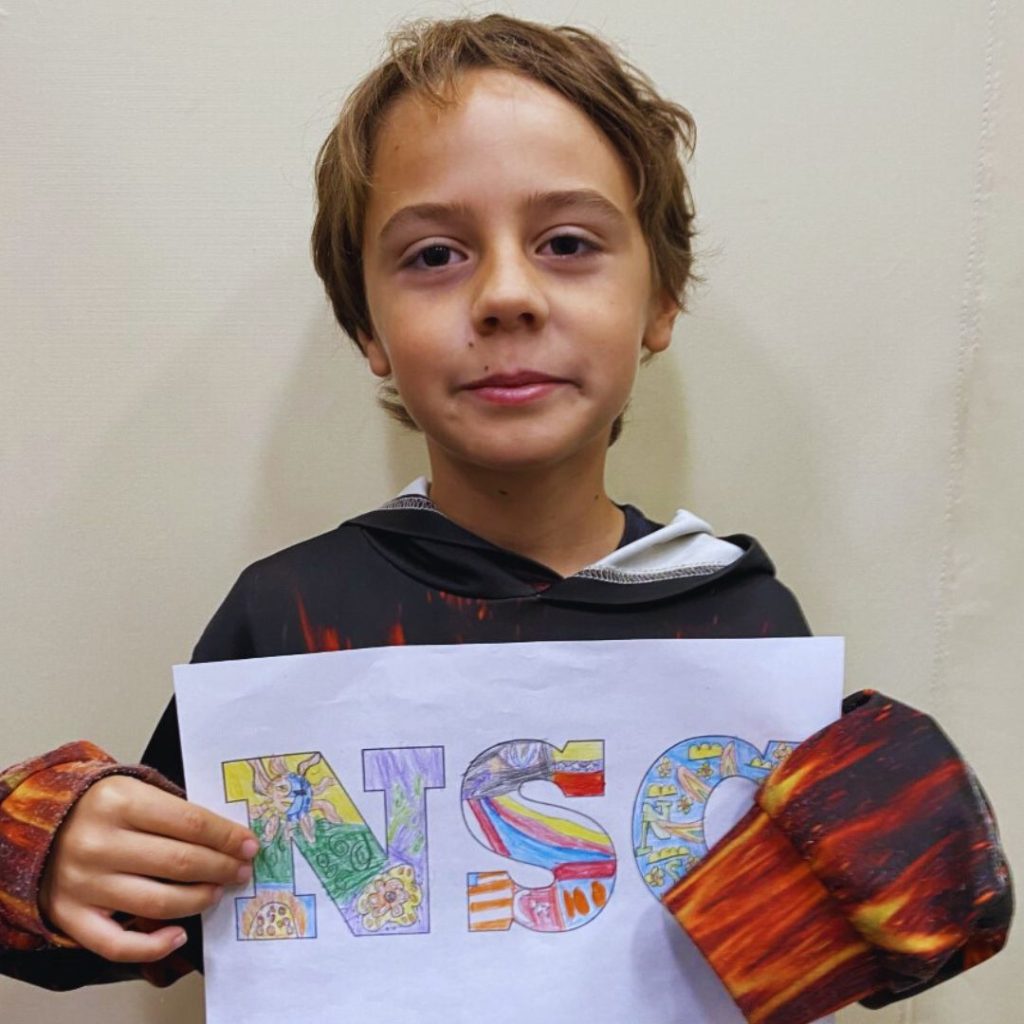 Second Place Winner
Aylam C. (2nd Grade)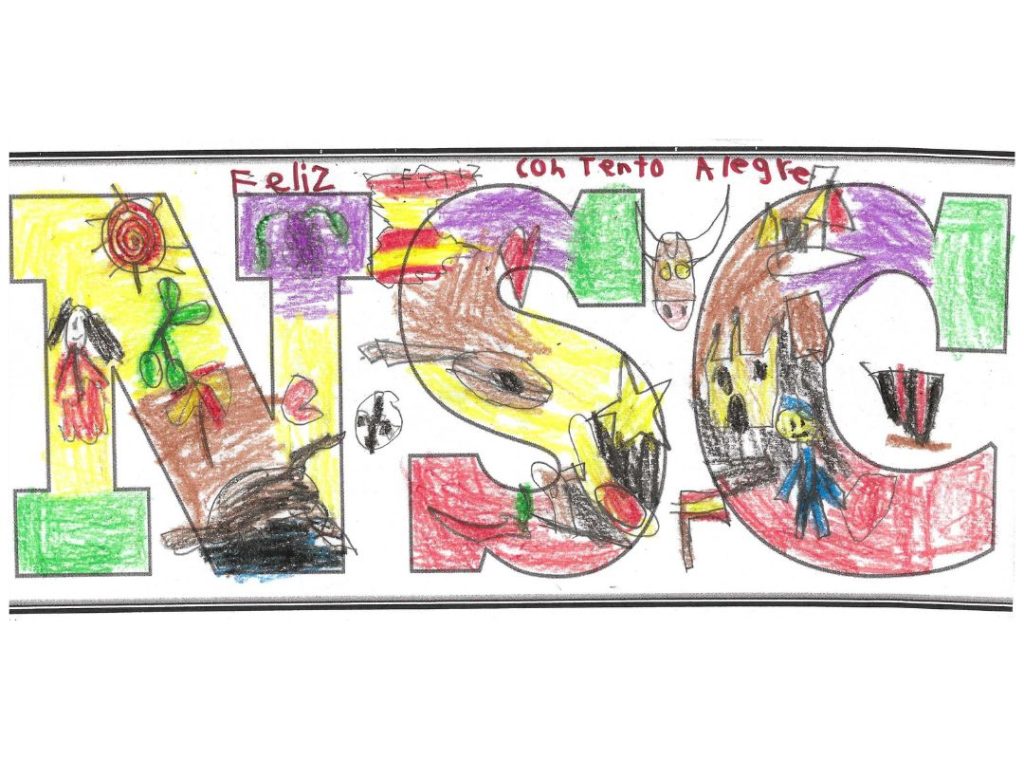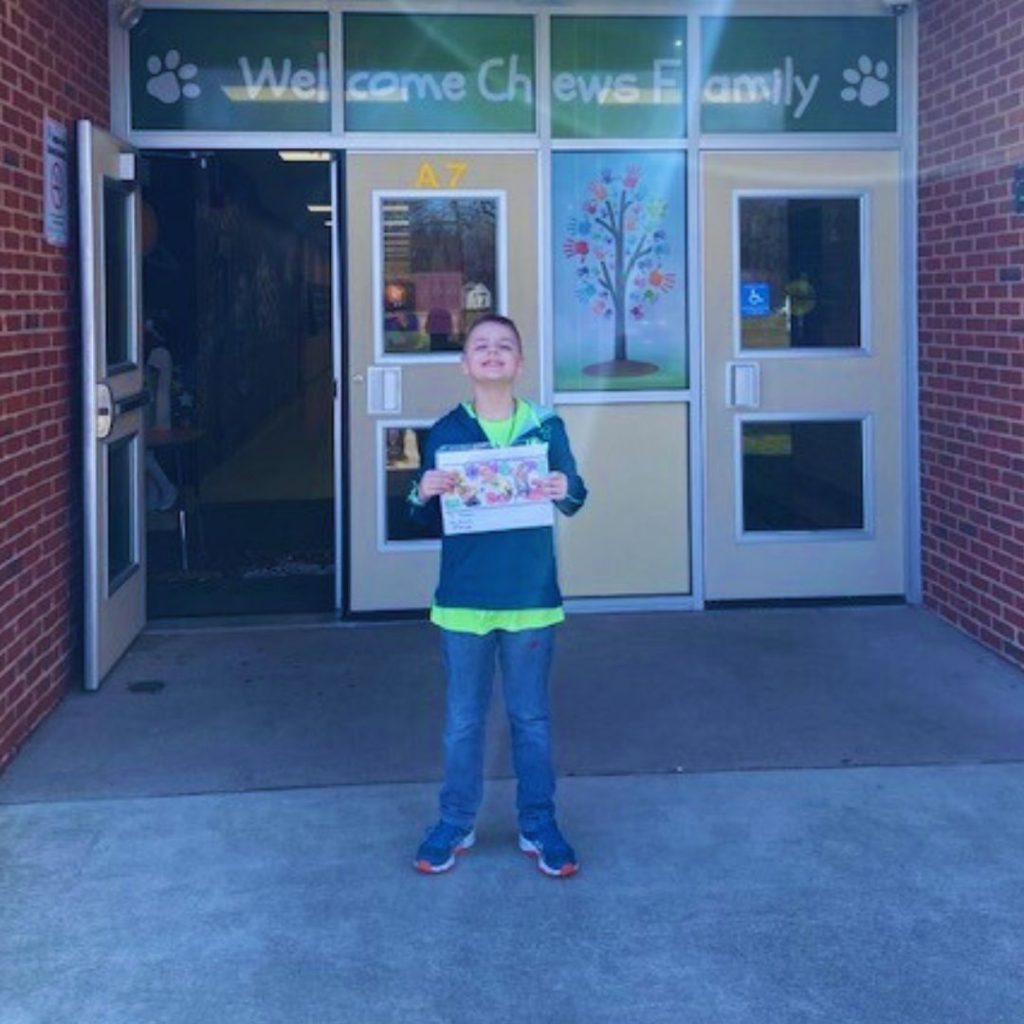 Third Place Winner
Ty M. (3rd Grade)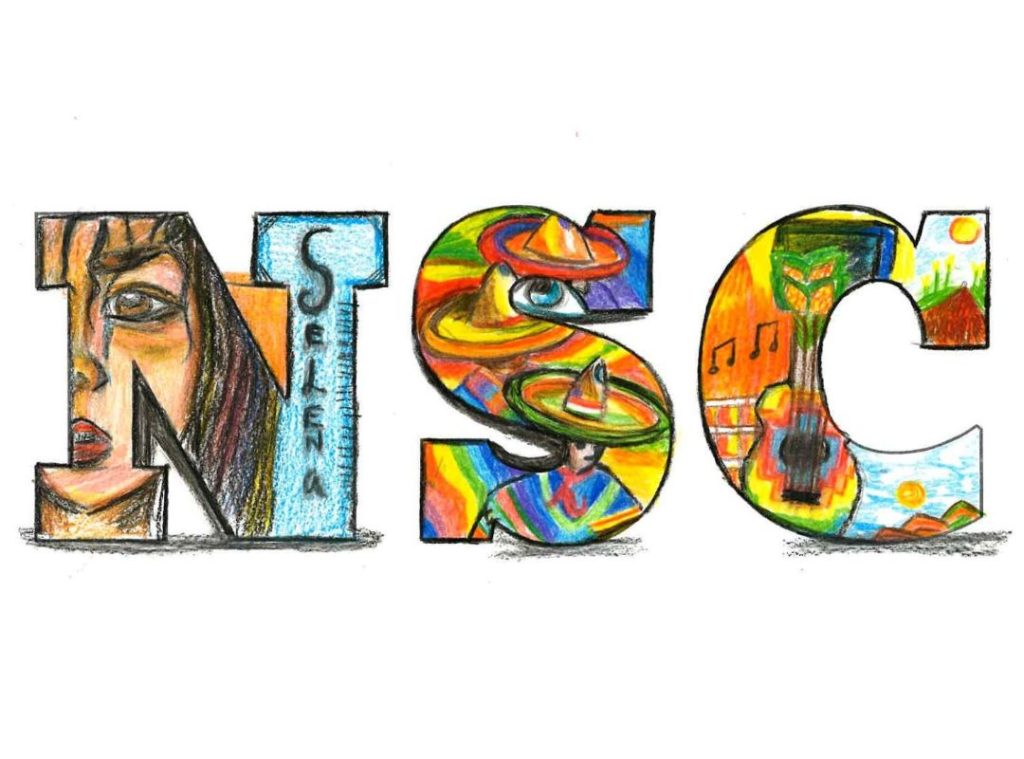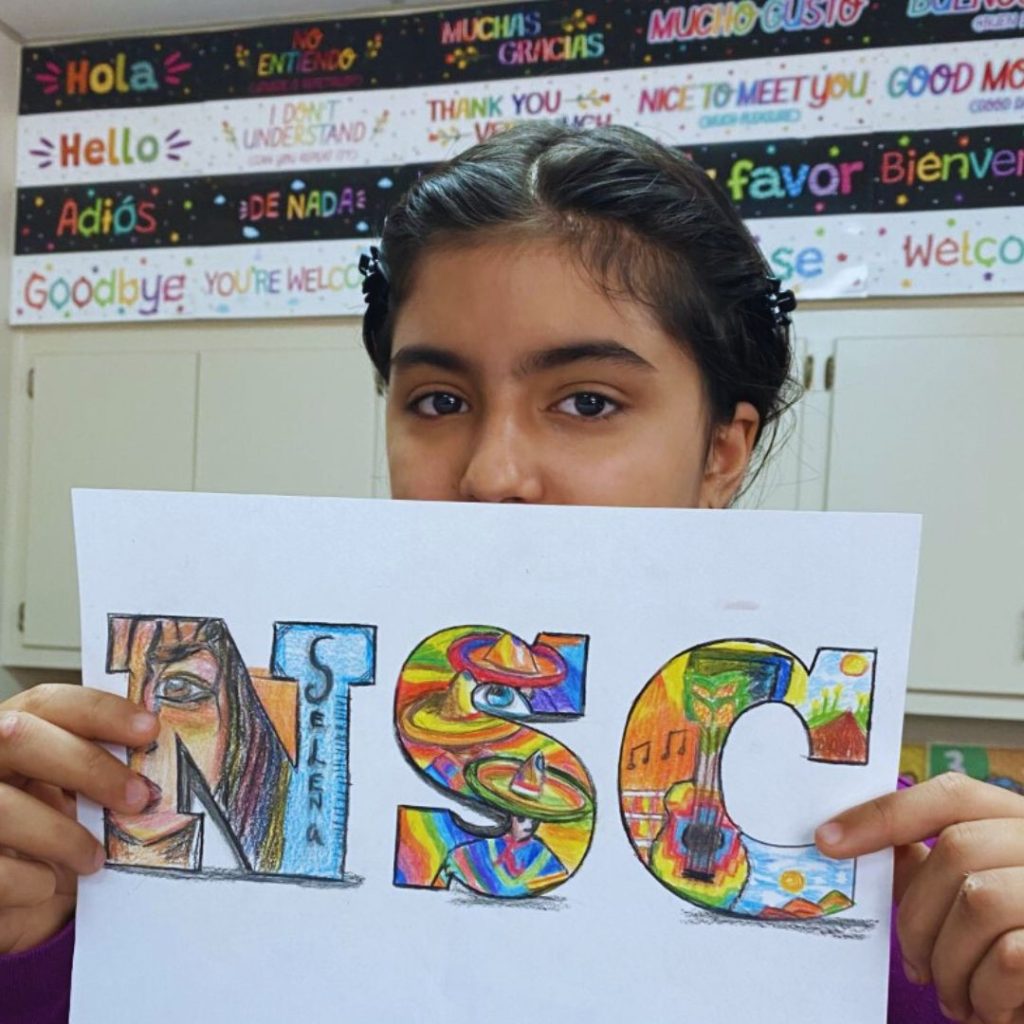 Runner Up
Eimy R. (8th Grade)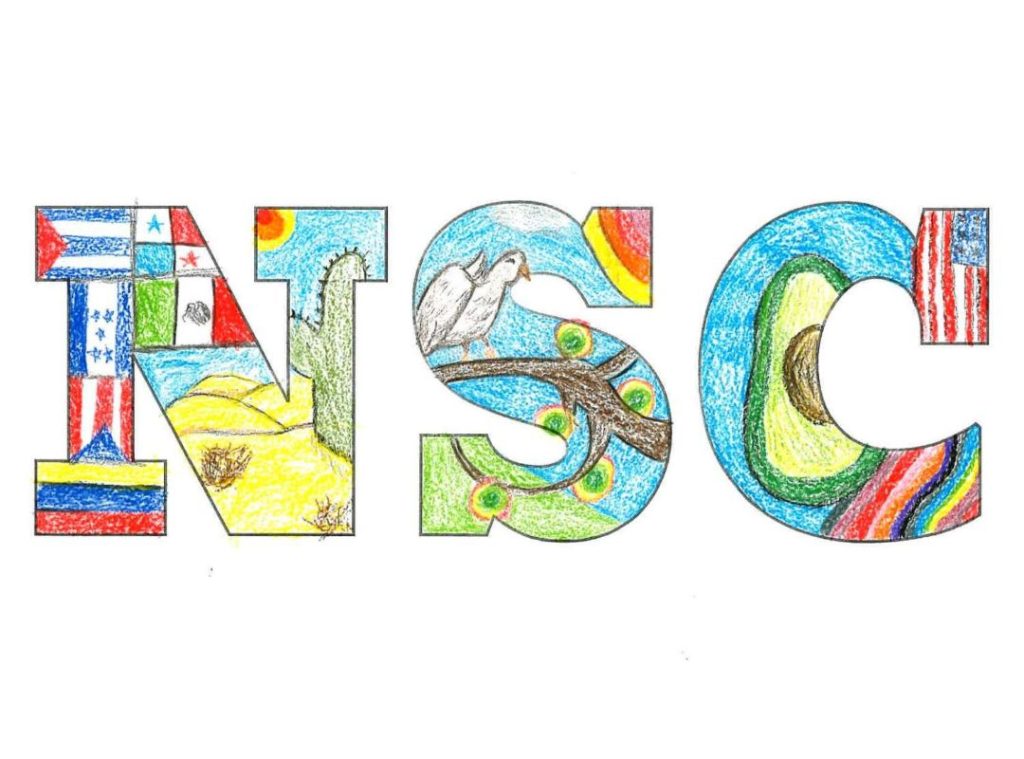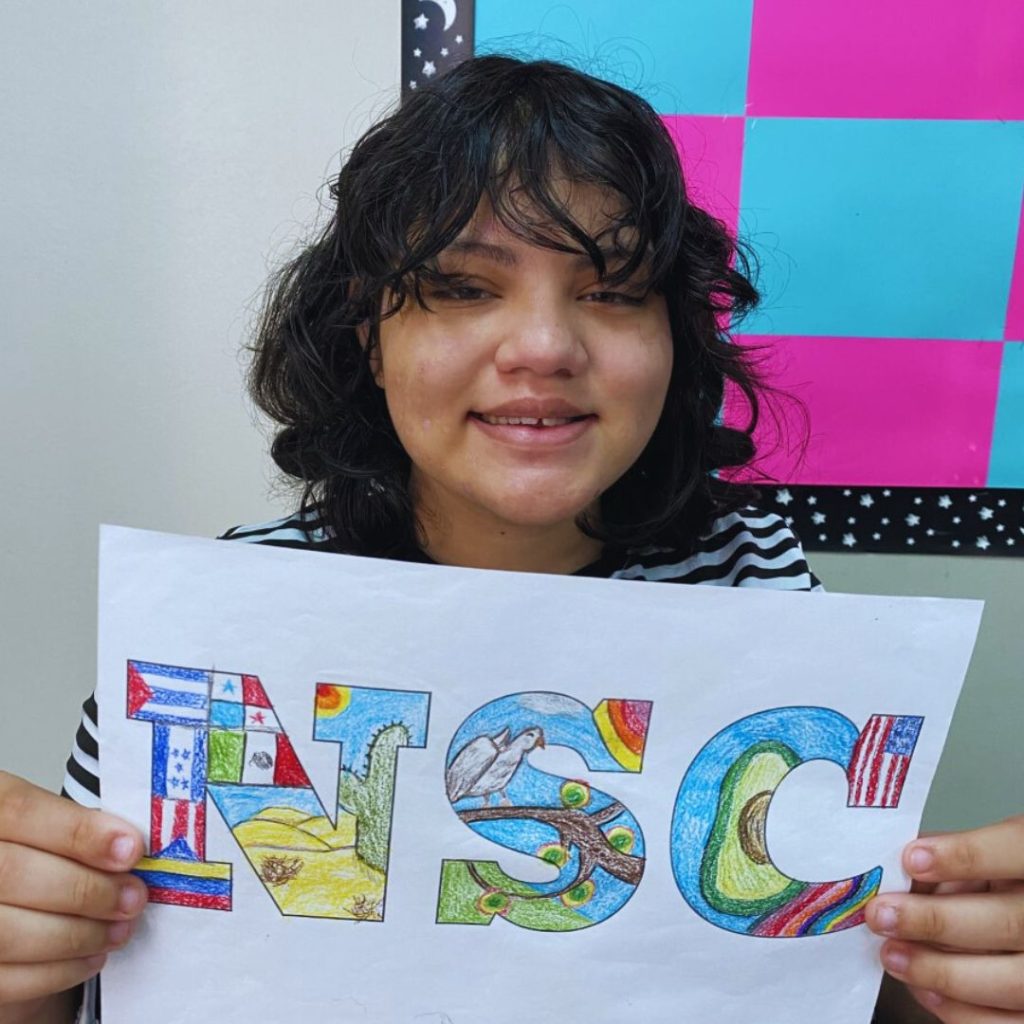 Second Place Winner
Aylam C. (2nd Grade)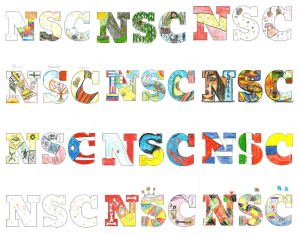 ---
HALL OF FAME
Past Winners
We'd like to thank all of the students and teachers who have participated in the National Spanish Challenge Coloring Contest.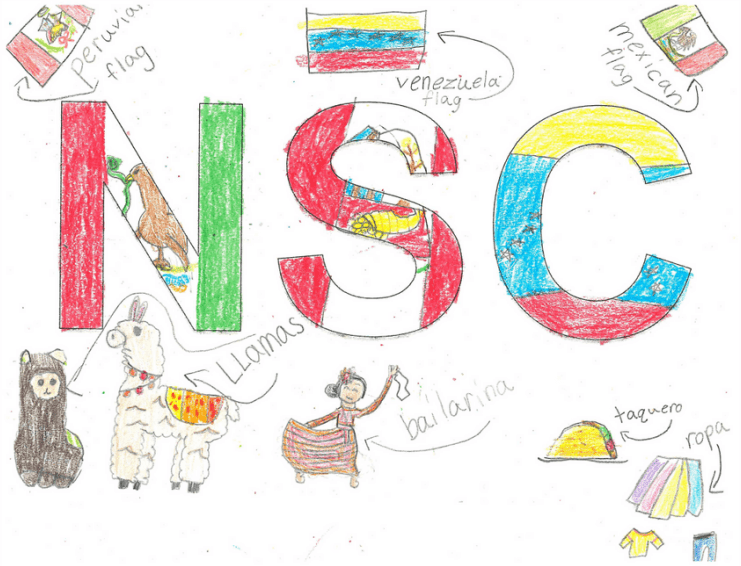 Lily B.
Gerstell Academy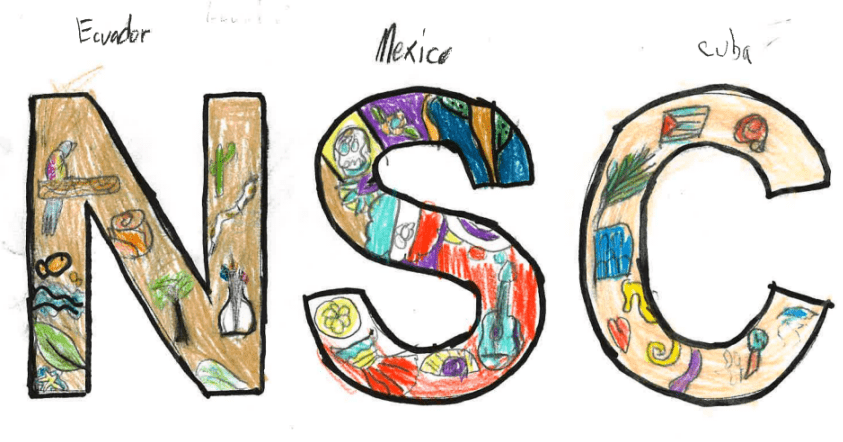 Abigail F.
Panama City Trilingual School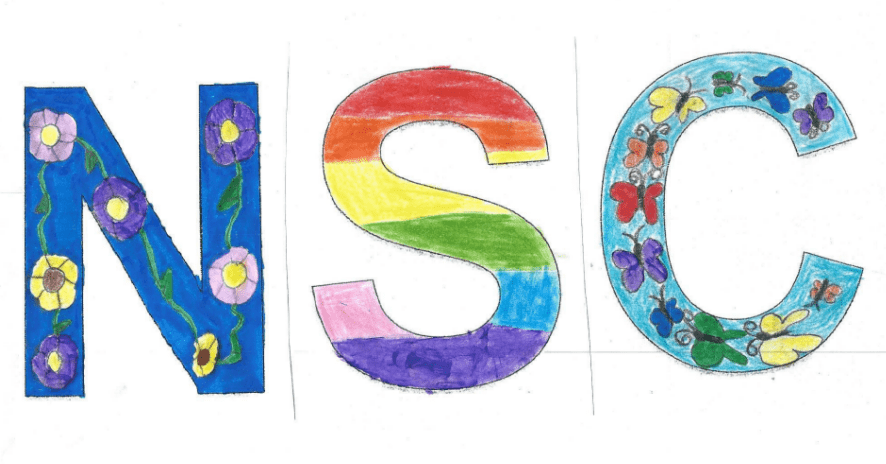 Sarah D.
Long Island School for the Gifted